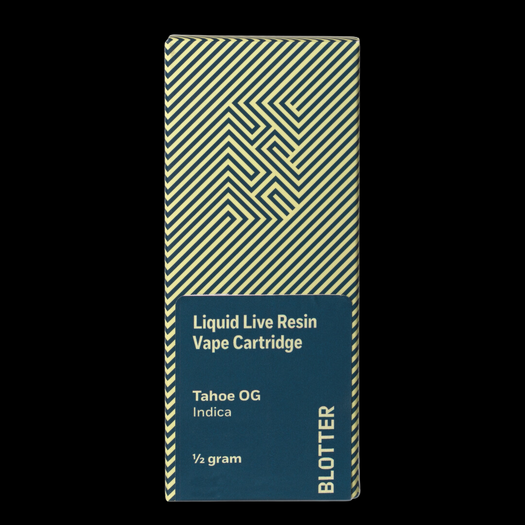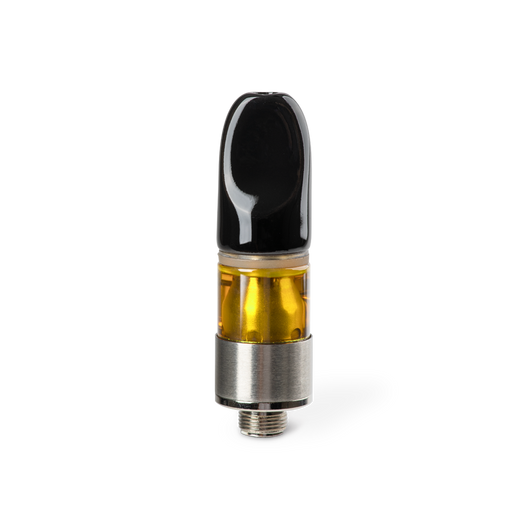 Tahoe OG Liquid Live Resin Vape Cart - .5g
OG Kush Phenotype

100% Pure Live Resin
Adjustable Airflow Cartridge: You can spin the bottom part of the cartridge to increase or decrease airflow. This should help with reducing clogging. Remember to turn your cartridge down to make it last longer. 
A portable dab that fits easily in a pocket or purse 
Full flavor from whole flower extraction that's like smoking the fresh plant without the carbon and waxes that are harsh on the lungs
Contains no distillate or other additives
Single strain
The perfect nighttime strain for when it's time to check out. Massive body relaxation, mellow headspace, and sleepiness come on smooth but fast. The well-known pine and citrus OG flavor and effects really shine with this Liquid Live Resin extract.
Our concentrates start with the finest fresh-frozen flower in the state and end up as the cleanest, strongest true-to-strain extracts on the market.
The Ispire Ducore® x05a cartridge is the real deal. It features dual ceramic heating cores offering a superior flavor experience by distributing the heat more evenly, thereby not overheating the oil and terpenes. The two cores also offer twice the airflow passage for smooth pulls and monster hits.